---
Vocabulary
ᎡᎵᏊ (eligwu) - perhaps, maybe
ᏣᏫᏒᏅ (tsawisvnv) - your garden
ᎤᏫᏒᏅ (uwisvnv) - his/her or a garden
ᎾᎥ (nav) - near, close by
ᏱᎦᏁᎳ (yiganela) - s/he could be living, if s/he is living See example
ᎠᏎᏃ (aseno) - but, however
ᏌᎷᏱ (saluyi) - thicket
ᎤᏂᎸᏆᏔ (unilvgw'ta) - they like it
ᎧᏃᎮᎸᎯᏊ (kanohelvhigwu) - they just tell us, there is only a story
ᎾᏍᎩ (nasgi) - that one
ᎤᏓᏴᎳᏛ (udayvdadv) - a shadow
ᏳᎪᎢ (yugoi) - if s/he sees it.
ᎣᎦᎾ (ogana) - ground hog
ᎩᎳ (kila) - soon, early
ᎧᎦᎵ (kagali) - February
ᎧᎸ (kalv) - this may be a form of ᎧᎵ (kali) - full
ᏑᏓᎵ (sudali) - six
ᎢᏳᎾᏙᏓᏆᏍᏗ (iyunadodagwasdi) - weeks
ᎤᏴᏞᏍᏗ (uyvtlesdi) - to be cold
ᎡᏆ (egwa) - large, big
ᏥᏍᏆ (tsisgwa) - bird
ᎬᎾ gvna) - turkey
ᏧᎸᏌᏓ (tsulvsada) - bright
ᎦᏂᏓᏛ (ganidadv) - it's tail
ᏧᎩᏓᎵ (tsugidali) - feathers / ᎤᎩᏓᎵ - feather
ᎣᏍᏓ (osda) - good
ᎦᏰᏍᏗ (gayesdi) - s/he to eat something flexible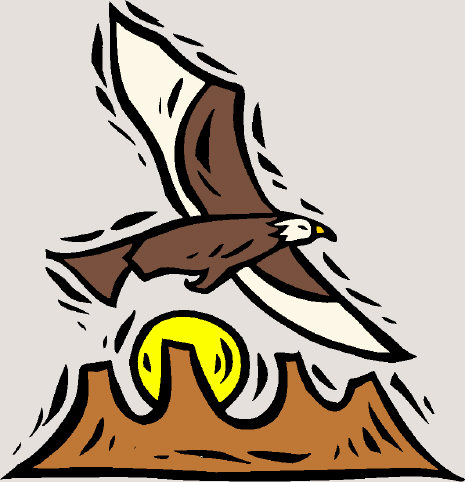 Animals
ᎠᏂᎦᎾᏝᎢ
ᎡᎵᏊ ᏣᏫᏒᏅ ᎾᎥ ᏱᎦᏁᎳ ᏥᏍᏚ, ᎠᏎᏃ ᏌᎷᏱ ᎤᏂᎸᏆᏔ.
Maybe the rabbit lives near your garden, but they like the thicket.
ᎧᏃᎮᎸᎯᏊ ᎾᏍᎩ ᎤᏓᏴᎳᏛ ᏳᎪᎢ ᎣᎦᎾ ᎩᎳ ᎧᎦᎵ, ᎧᎸ ᏑᏓᎵ ᎢᏳᎾᏙᏓᏆᏍᏗ ᎤᏴᏞᏍᏗ.
There is a myth that if the ground hog sees his shadow in early February, there will be six more weeks of cold.
ᎡᏆ ᏥᏍᏆ ᎬᎾ. ᏧᎸᏌᏓ ᎦᏂᏓᏛ ᏧᎩᏓᎵ. ᎣᏍᏓ ᎦᏰᏍᏗ.
The turkey is a large bird with bright tail feathers. It is good to eat.
Adapted from "Nature Names in Tsa la gi" by Prentice & Willena Robinson